EPISODE SNEAK PEEK:
"If you've been bringing in a paycheck and been able to support yourself and contribute to your family for awhile, and then all of a sudden that paycheck isn't there, it's such a personal crisis ... an identity crisis."
with Grace Nixon Peterson
WHAT'S IN THIS EPISODE?
I know what you're thinking...
Lauren what's this feel-good BS you've rounded up about being your own biggest fan?! We know. But cut the crap. We want substance. Real stories. Someone else telling us she feels all the really shitty doubts, too.
My loves, would you ever expect anything less from me?! And most certainly not from "legitimately one of the coolest people alive" (according to her bio, and I totally agree).
I sat down to chat with Grace Nixon Peterson, one of the founders of Tiny and Snail, a new stationary company, and things got deep and real fast.
Grace left her career as a teacher several years ago and started blogging under the handle @yourbiggestfangrace. What she didn't realize was that she was also embarking on a journey full of weird questions from strangers in the dog parks, hours spent weeding through all the doubts that kept coming up, an identity crisis tied to money, and learning how to be her own biggest fan.
This convo was so damn good, that we talked for nearly an hour. So, get cozy and dive into part one. And then get really freaking excited because part two airs next Wednesday.
 
Yoga Club is a monthly subscription box that delivers a hand-curated box of the most amazing brand name yoga apparel and athletic gear straight to your door for up to 60% off retail prices. As a TRFE listener, you can save 20% off when you use code TRFE at checkout. And every box you buy donates one yoga class to a child in need. So, head to www.yogaclub.com and grab yours now!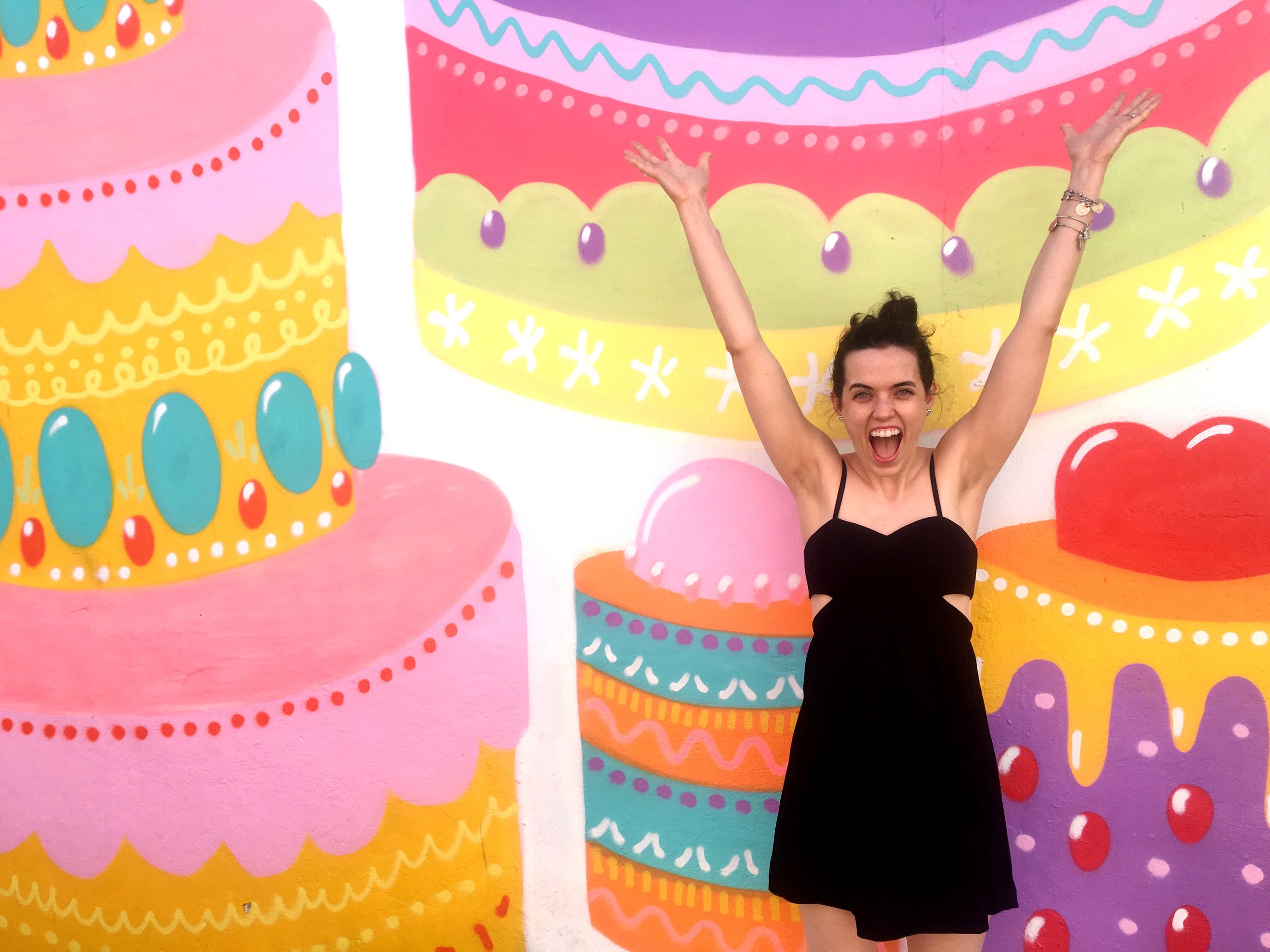 WHO IS GRACE NIXON PETERSON?
Grace Nixon Peterson is legitimately one of the coolest people alive. She is single-handedly keeping the postal service afloat by sending mail 3-5 times a week, she brews her own kombucha, makes her own yogurt, and once had to go to physical therapy for an extreme crafting injury (aka creating over 75 envelopes by hand for Christmas cards). She's one of the most dynamic and caring people you'll ever meet. She tackles things that scare her like taxes, establishing LLCs, calling lawyers, and fighting wild boars in the grasslands of Miami with her trusty rescue dog sidekick, Graham, and golf pro husband Bobby.
Grace founded the stationery company Tiny and Snail alongside her sister Leah (who is a her hype-woman and wrote the above paragraph). Vibrant and delightful, each illustration and custom piece of stationery from Tiny and Snail is imbued with joy for both the sender and receiver.