EPISODE SNEAK PEEK:
"I didn't have a big epiphany by any means. I just had a moment of realization that I was very unhappy with my life, and if I didn't make a change that this was going to be the rest of my life."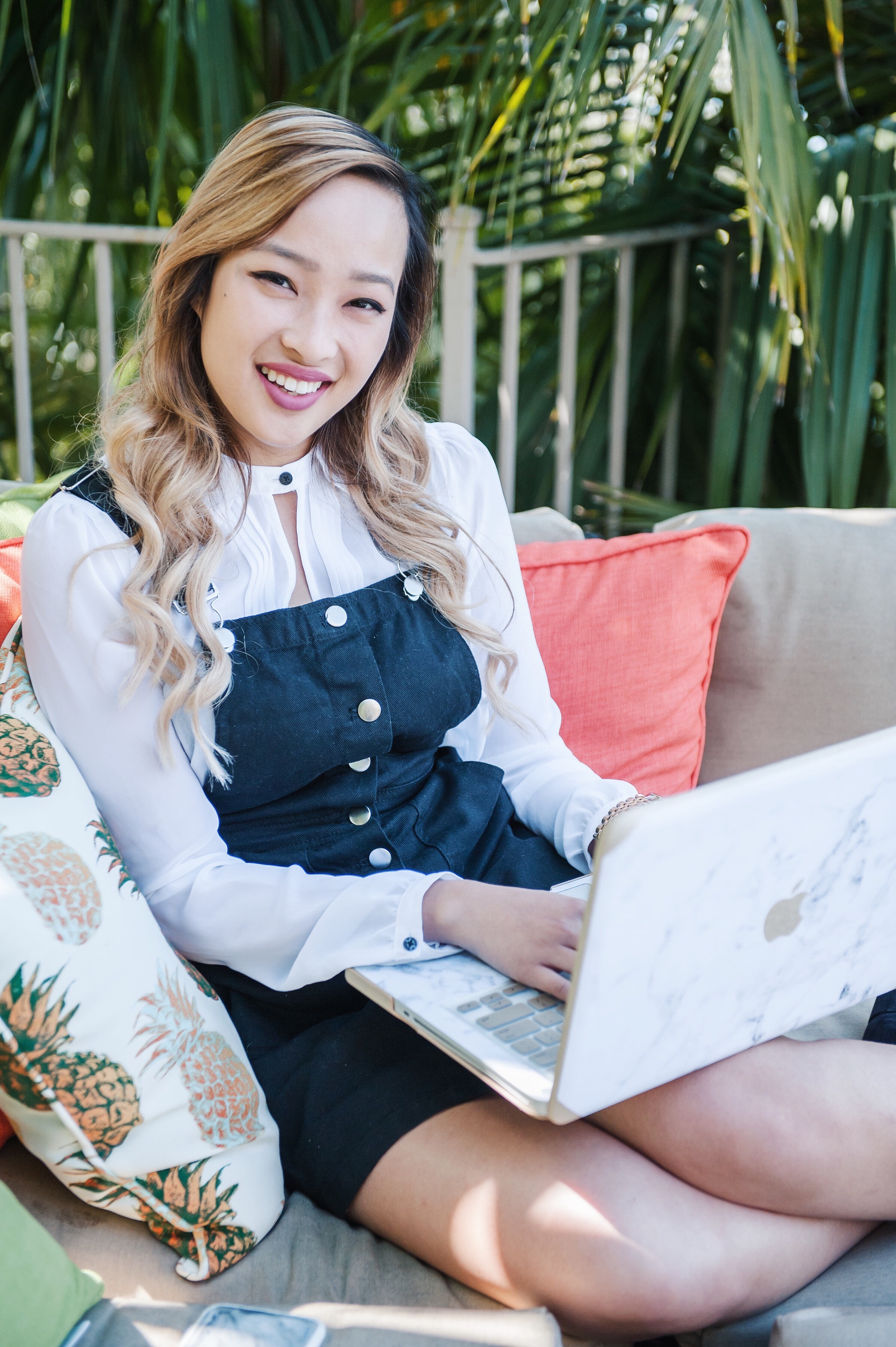 WHAT'S IN THIS EPISODE?
There's never an excuse for not knowing how to do something. After hearing this story, I felt so invigorated with that truth! From coding a website to upholstering a chair - not two things I care to learn how to do, but really, there's a lot I could learn that I just haven't tried to (yet)!
In this episode, I sat down with Janet Gwen, the founder and creative director of Janet Gwen Designs, to hear about how she went from dropping out of college to working 3 different retail jobs to building her empire - and teaching herself everything along the way (thanks Google).
Janet is this bright bubbly ray of energy and I loved this conversation so much. She shares everything - from starting her business 3 different times before it finally stuck to how she creates her hand-painted cases.
Oh, and how the inspiration for her business began in the art room of her high school. You never know where inspiration will strike!
WHO IS JANET GWEN?
Hello! I'm Janet. I'm the founder and creative director of Janet Gwen Designs. It's a creative studio known for our gold and marble cases and hand painted phone cases (YES! HAND PAINTED!).
JGD's mission is to encourage and highlight unfiltered creativity by challenging the social standards of art. We strive to make a statement by using bold colors and textures on traditional and non traditional surfaces. We create one-of-a kind pieces of art for those customers who appreciate the little details it takes to pull it all together. We make your hustle beautiful, one art-infused piece at the time.
We want to start conversations, create real-life connections, and inspire you in your wildest dreams. We are here to cheer you on every step because we know you got this!